Unit Topic: Who am I?

Vertical Alignment

In 5th grade, students read and analyzed a variety of text. Students compared and contrasted two or more characters, settings, or events in a story or drama, drawing on specific details in the text.

In this unit, students will describe how a particular story's or drama's plot unfolds in a series of episodes as well as how the characters respond or change as the plot moves toward a resolution. In addition to literature, students will read a variety of informational text related to the them of "Who am I"? to determine a central idea of a text and how it is conveyed through particular details. Students will write a memoir that captures a story from their own lives.


Essential Questions
1. How am I?
2. How do I define who I am?
3. How do stories help us understand our world?
4. How do an author's choices impact mood and meaning?
​5. How do authors develop experiences, events, and characters?




Powered by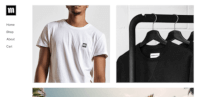 Create your own unique website with customizable templates.